CrossFit Daikanyama Instructors
Our Coaches
CrossFit also differs from your typical gym program in that all of the workouts are done in a coached environment where proper technique is highly emphasized.
Our bilingual coaches are not typical gym-style personal trainers – CFDKY coaches are not only amazing athletes in their own right but they are true professionals who are committed to helping our teammates achieve and exceed their fitness goals in a fun and supportive environment.

Masaya Ishibashi


CrossFit Level 2 Trainer
Qualifications
CrossFit Level 2 Trainer
NSCA-CPT
Athletic Backgrounds
Ice Hockey (13 years)
Volley Ball (3 years)
Ping Pong (3 years)
Self-Introduction
From the 3rd grade of elementary school to college, I had been playing ice hokey. I was actually very small and run very slow, so I started to learn about training and to take supplements to be a better player. With more understanding of training and taking supplements, my physic drastically improved, so did my performance. That is how I became more eager to learn about sports science. After graduating from college, I worked as a fitness trainer at a general gym. During that time, I was doing training by myself:however, I got a shoulder-injury. I was searching about shoulder exercises, and found there are many exercises such as snatch, handstand push up, and muscle up, which led me to discover CrossFit. Then, I joined CrossFit Daikanyama immediately after I found about CrossFit. So, I was actually a member here, but as the faith guided me, I came back here as a coach now.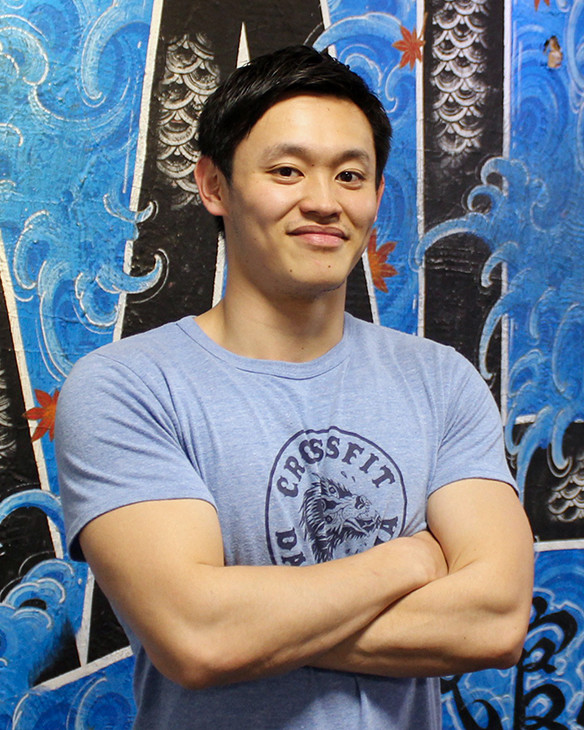 Yudai Arai

CrossFit Level 1 Trainer
Qualifications
Athletic Backgrounds
Swimming(15 years)
Track: Short Distance/High Jump (3 years)
Tennis (3 years)
Karate (3years)
Self-Introduction
I started to go to gym when I was in high school and my friend ask me to go with him. Since then, I fell in love with training. In 2016, I was reading a fitness magazine, in which there was an article about CrossFit Games, "I want to go to CrossFit Games", with this will, I joined CrossFit Daikanyama and trained here as a member. In the beggining of my CrossFit journey, I was very thin and often suffered from back pain. I was a student of vocational school at that time, and knew I wanted to work in a fitness industry. I got hired at one of the fitness company, however, I quit in 2months as the philosophy of training there was far different from the one of CrossFit and mine. I happened to be asked from a coach at CrossFit Daikanyama at that time that "why not becoming a CrossFit coach?", which turned me into actually become a CrossFit coach here.

Sayaka Takubo


CrossFit Level 1 Trainer
Qualifications
CrossFit Level 1 Trainer
Weightlifting Judge 3rd Grade
Power Supplement Specialists
Athletic Backgrounds
Achievements
2011 College National Women's Championship (Division:48kg) 2nd Place
2013 National Weightlifting Cahmpionship (Division: 48kg) 4th Place
2013 Inter-Prefectual Weightlifting Championship (Division:53kg) 5th Place
Self-Introduction
Now I have been doing a CrossFit coach for 5 years, but I used to hate exercises when I was a child and used to be a couc-potatos. The first sports I comitted to do in my life was weightlifting. People ask me why I started doing weightlifting. The reason for that was actually that, if I am willing to start from square-one and make efforts. Weightlifting would be the one that I can see my potential to grow even with my physic: being short and being over weight. With supports from my family and teachers, I could do weightlifting competitively until college. It was when I was practicing weightlifting that I first discover CrossFit. My friend was mimicing some CrossFit moevements saying "CrossFit is now very popular in the US!". I did not go to a fitness industry soon after I graduated from college but became a regular fulltime empoyee. However, I was so inspired by college friends who was making some accomplishments in post-graduate, so I decided to shift my direction to become CrossFit coach by utilizing my experiences to the max.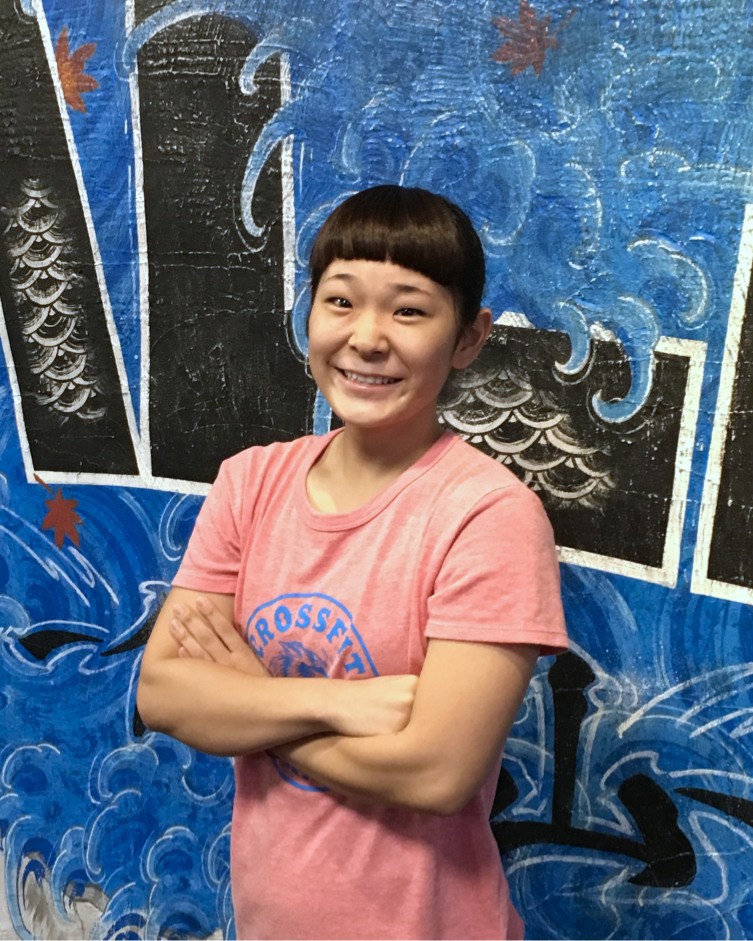 Hotaru Enomoto


CrossFit Level 1 Trainer
Qualifications
Athletic Backgrounds
Swimming (1 years)
Gymnastic (8 years)
Weightlifting (9years)
Achievements
2014 All High School Invitational Weightlifting Tournament (Division:53kg) 1st Place
2014 High School National Weightlifting Cahmpionship (Division: 53kg) 1th Place
2014 Japan×Korea×China Junior Weightlifting Exchange Event (Division:53kg) 3rd Place
2015 National Junior Weightlifting Championship (Division:53kg) 2nd Place
2017 National Ladies Cup (Division:53kg) 8th Place
Self-Introduction
I always loved moving my body; in fact, I have been doing sports in my entire life. From 2nd grade of elementary school to senior of junior high school, I was doing gymnastics and from high school I started to do weightlifting. After graduating from high school, I entered in Japan's Self Defence Force, and I was competiting as a weightfliters while being an active duty member. Unfortunately, I injuried myself, so I had to retired from competing as well as leaving from the duty. Yet, I was searching some opportunities to use my experiences. Then, I found about CrossFit. I did not have a CrossFit experiece but I thought I could use my experiences.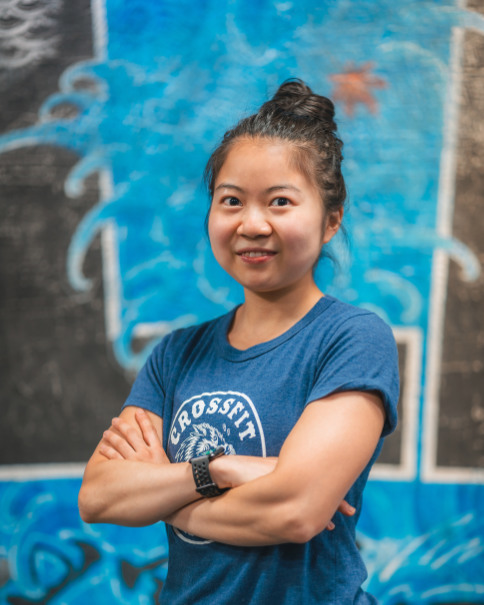 Sumire Kato


CrossFit Level 1 Trainer
Qualifications
Aikido Black Belt Level1 (International Aikido Passport Holder)
CrossFit Level 1 Trainer
USA Weightlifting Level1
CrossFit Kids Trainer
CrossFit Masters Certificate
Anatomy Certificate (CrossFit)
Lesson Planning Certificate (CrossFit)
Scaling Certificate (CrossFit),
B.A. in Communication Studies emphasis in Sports
  from San Francisco State University
Athletic Backgrounds
Swimming (3 years)
Aikido (3 years)
Kick Boxing (1 years)
Yoga (1year)
Achievements
The 57th All Japan Aikido Demonstration Invitation
High School National Aikido Championship 1st Place
High Schol Regional Championship (Division: Individual) Incentive Award/3rd Place
The 4th Annual Weightlifting EXPO OPEN: (DIvision: 45kg) 1st Place
2019 CrossFit Battle the Bay Cmpetition: Participated
2019 USA Weightlifting American Open Series: Qualified
2019 USA Junior Powerlifting Nationals: (Qualified/unofficial)
CrossFit Level 1 Trainer/ Mobility coach
at Strength & Conditioning Club in San Francisco State University
Self-Introduction
I always loved moving my body since I was child, but Aikido (Jujutsu) was the only sports I comitted as a competitor. After that, I found an importance of functional training when I moved to the United States and started to learn about training. As I wanted to deepen my understanding of training, I joined to Strenth & Conditioning club at San Francisco State University to train with the team and learn about training. I ended up becoming the first coach as non-Kinesiology student there. Doctors, professors, grade students, olympians, physical theraist, chiropractors, etc... I learned as much as possible from these carious, knowledgible, and experienced people. The turning point to start CrossFit was a recommendation of one of the professor. After graduating from college, I visited about 140 gyms around the US just in one year to learn not only about training, but also coach skills and communities in different style. I am very excited and honored to be able to share my knowledges, skills, and experiences as a CrossFit coach at CrossFit Daikanyama.
Combat Fitness Coaches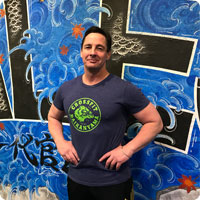 Andrew Jackson
I have been the physical performance coach for TEAM HALEO since 2011. My extensive coaching career includes working with teams in professional Rugby and Rugby league both in Japan and England. I have also coached elite athletes from Basketball, Track & Field, Skiing, Downhill mountain biking, Strongman, Bodybuilding, extreme endurance and mixed martial arts.
Andrew's Diet and Supplement Use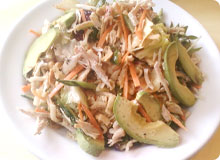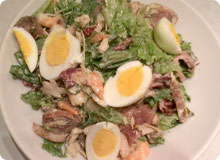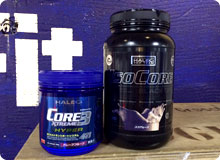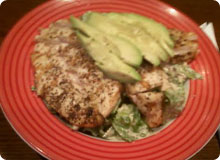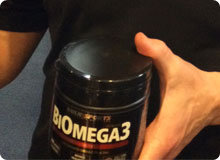 CrossFit Daikanyama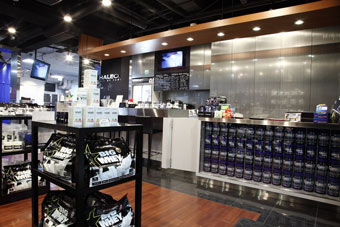 Reception area HALEO Style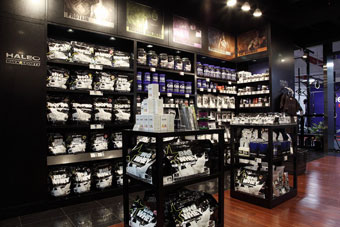 HALEO Daikanyama is the only retail store in Japan where you will find the entire selection of HALEO and BulkSports products.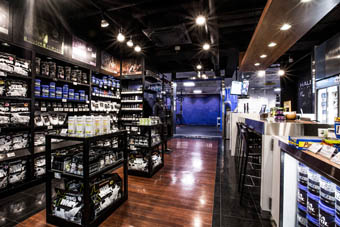 Fully Stocked Supplement Store and Protein Bar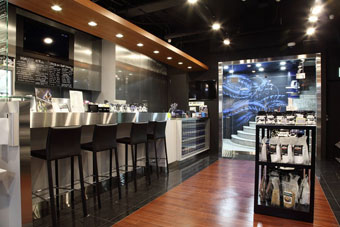 Enjoy all of the HALEO and BulkSports Protein drinks and muscle building and performance enhancing toppings at the protein bar.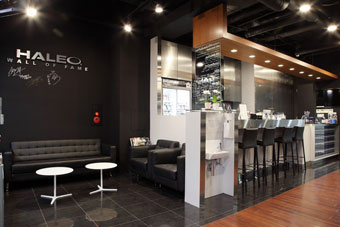 Free WiFi at our members lounge.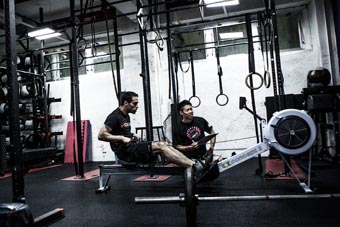 Fully stocked CrossFit Box keeps every workout functional and fun.
Fully stocked CrossFit Box keeps every workout functional and fun.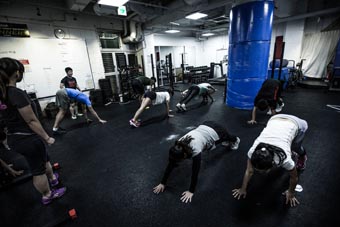 Spacious training area, one of the only places in Tokyo for circuit training.